Welcome to your new Community Hub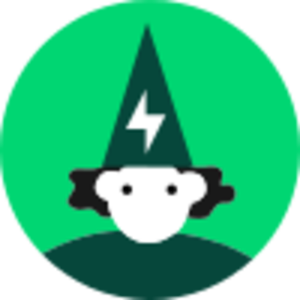 Whizz
Posts: 17,425
admin
Welcome to our news digs! We're excited and stoked to share our new community home with all of you.
As you get acquainted to your new home, we wanted to share a few changes we made to help you settle in.
•Regarding new features, there are too many to mention, but over the course of the next few weeks we will zoom in on some of them so you can get familiar with them and update our FAQ's as well. In the mean time snoop around and let your curiosity guide you😊
•Regarding the community domain names. As you might have noticed we changed them. We combined our old community domains into one called forum.fizz.ca. You can reach the Foire aux discussion using this URL forum.fizz.ca/fr or by using the language selector on any of our community pages.
•Regarding new categories. We did a few name changes and added a few more categories that we think might interest you. Soon we will also enable "discussions" in certain categories. Meaning, not every thread needs to be a question and we can have meaning full discussion on topics you care about.
•Regarding private messages. You can continue to send and receive them.
•Regarding Usernames. You can now change your community username in your profile settings
•Regarding your current community rank or amount of community points you've earned. Nothing has changed, we brought them over.
•Regarding how you earn points in our new community. We did make some changes based on the evidence seen that our community is getting more mature. Some of those changes which take effect immediately are the following:
There will be no more points given for "Kudos" given or received. However, you can still "Kudo" or like a post. This will help reduce unwanted behaviour and/or trolls. 
There will be no more points given for creating an answer. With all the content you've generated it would be wise for all to search before asking, especially with our new search bar – it's quite awesome.
There will be no more points if responding to a question in under 5 minutes. Again, this will help reduce troll like behaviour and reduce content or reply's that might not be useful.
With the above changes, there will be other initiatives we will introduce in the near future in offering new ways to earn points towards your Fizz loyalty program – stay tuned.
Regarding community moderation. We have some new features for you to report unwanted posts. You'll see the new options when viewing a discussion thread.
To conclude, there are many new and exciting things to share with you, and we will over time. If you find any cool new features that you want to share with the other members, please do so. We will also keep this thread open if you encounter any issues or bugs that you might come across. If you do, simply comment the issue you encountered below.
Also, we'd love to hear your feedback on our new home – let us know what you think!
The Fizz Team.
Comments