Require follow-up with Whizz who flagged a forum post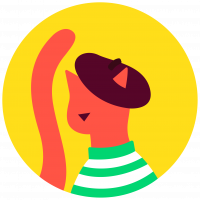 Q: How can I reach out to the Whizz who flagged the post so that the issue(s) can be clarified.
I received a warning for a post from a Whizz. The Whizz misunderstood my inquiry, based on their reply. But there is no way to respond to the Whizz, either to give or receive any clarification.
There is no personally identifiable information in the forum post. Attempting to query my account for more information will return a null result, because this is not my only account.
Original post: Jacques_Assert July 4 edited 7:04PM
Answers
This discussion has been closed.