How to activate BIXI account if not a BIXI member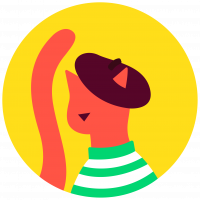 There is a BIXI perk for 5$ of one-way riding, with the exact wording below.
I'm not currently a BIXI member, but would like to sign up and get the $5 set up in the BIXI app so that it's ready when I want to use it at a later date, rather than fiddle with the perk in front of the BIXI station when I want to ride. I do not want a monthly/yearly membership, but would like the ability to make one-way rides.
Has anyone who is not already a BIXI member 'activated' an account in order to use this $5 perk?
$5 of free riding time
Promo Code:
XYZZYXXX
Once the BIXI app is downloaded, and your account activated*, select the one-way ride product. Enter XYZZYXXX in the field identified « promo code »
*Valid credit card and $100 security deposit required. Past 18 min. (electric BIXI) or 45 min. (regular BIXI), regular rates apply.
Answers
This discussion has been closed.