If you are looking for something specific, please use the search bar to check if someone else has asked or answered the same question before posting a new question.
How to get through to someone I am FED UP!!!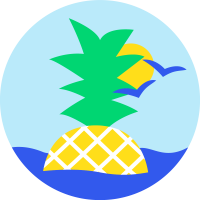 This has to be one of the worst companies I have ever had to deal with and I only hope people would be smart enough to get out while they can. I should have realized that things would not improve with this company, I waited patiently in the beginning when I went over 2 months with NO data or LTE and couldnt make calls longer than 2 minutes without the call dropping (while still paying 51.11$ a month for your ''service''). Then suddenly I lose access to my voicemail due to a ''PIN'' I never had, since Fizz has NO customer service or 611 Service I had to Facebook message and had to wait a whole 7 days!!!! for a voicemail PIN and in the meanwhile your staff writing me things like ''You need to be more patient''. How disgusting, rude, and unappreciative. Then to be told (after asking for a reimbursement) that I would be credited 1.00$ thats ONE DOLLAR as a ''Goodwill Gesture'' and told that I was not entiled to a reimbursement and the agent could have simply reimbursed me .25$ thats TWENTY FIVE CENTS.
Have you no shame ? Is this how you treat clients and expect customer loyalty ? ? ?
Not to mention your network has been down numerous times, which means if ever there is an emergency... NO 911 service, when someone calls they get the message that there is no service on the line (How Humililaing, Thanks Fizz) and when you mention it to the customer service reps on Facebook messenger, you get sent a service status HTML link confirming the network is down. After all this, you charged my card 51.11$ for half a months service, Ive spent more time trying to contact your customer service team then I have on my phone.
I want to be contacted by somebody, I have already filed a complaint with the CCTS and I will not stop until I get someone to contact me. This is UNACCEPTABLE, DISGUSTING, and SHAMEFUL. I dont know what it takes to get someone from Fizz to contact me back but I will use every SINGLE venue to get in contact.
I have decided as of tomorrow to change cellular phone providers as yours simply cannot be trusted or relied on, much like your customer service team.
I am waiting for a reply, an email, a call, letter... Its 2019 you cannot charge people for service they dont get and treat them this way and expect loyalty.
Awaiting your reply Fizz Mobile. Lets see if it takes less than the 7 days it took for a voicemail PIN
Answers
This discussion has been closed.