Conditional call forwarding not working with VoLTE SIM & VoLTE enabled phone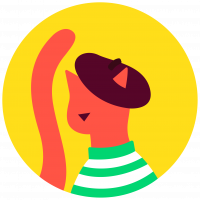 I've used conditional call forwarding (forward if busy, no answer, unavailable) for the last two years. It's worked fine. It's also worked fine after I switched to a VoLTE capable SIM several months ago.
Now, unexpectedly, all call forwards have been reset to Inactive. I've tried to recreate them without success as it gives an 'unexpected error from the network' when changed through Android Call Settings, and when using * codes I get a similar error with different text.
I've seen a warning about conditional call forwarding with non-VoLTE capable phones, but the ones I'm having trouble with are all VoLTE capable and VoLTE is enabled.
In fact, on a friend's account who switched from an iPhone to Android, the forwards showed as inactive but all worked from when they were set up on the iPhone. There is something broken here, and I'd like to get a workaround.
Has anyone else had problems with (or found workarounds for) conditional call forwarding?
Answers
This discussion has been closed.