If you are looking for something specific, please use the search bar to check if someone else has asked or answered the same question before posting a new question.
Why am still insisting in trying to solve the "3g-only" connection ?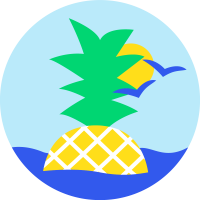 After one week trying to fix the "3g only" problem, after trying everythig, Talked to the support in this forum. useless. all the same basic tips that I have tried already (resend network configs, etc.etc..) . Talked to someone in facebook that gave me the same basic answers. Insterestingly the person gave me the settings that DONT MATCH the settings sent by the configuration message in the "resend parameters" option in the website. why that ? Why in the resend-parameters tool I receive two config messages and they dont match the one suggested by the agent in facebook talk ?
And what about this customer support thing ? Why I have to use facebook ? why I click in Chat in NOTHING HAPPENS ?
Im stuck now in this situation. I have two plans. one I have 39 gig accumulated, and I just 3g connection. the other I have 4g connection but I have no data anymore.
This is really pissing me off. I will try for some more days, but I am really considering leaving Fizz now.
Answers
This discussion has been closed.