$100 phone perk offer limitations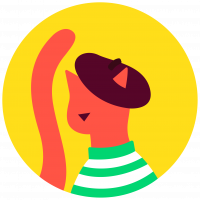 I'm trying to understand the Fizz phone offers and the recent $50/$100 perks.
I have Internet and Mobile plans on separate accounts, which Fizz says can not be merged (yet).
I have a $100 phone perk in my Internet account.
If I purchase a phone using this perk from my Internet account, can I then use it on my other Mobile account without further obligation, or is the phone price and/or discount tied to the account it was used on.
The fine print sounds like I need to have (or open) a mobile plan and keep it active for 24 months. I have a mobile plan, but on a separate account.
Answers