Cadeaux en cadeau - Gifts to gift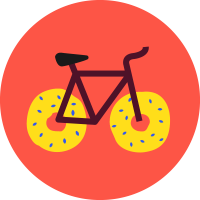 brouleau21
Gatineau Ref code : INI6I : edoc feR uaenitaG
Posts: 141
⬇️ English will follow ⬇️
Salut tout l'monde
J'ai trois "perks" d'un GIG chaque à offrir en cadeau et il faut agir rapidement car il ne leur reste que trois jours à vivre... dans mon compte. Mais, ne vous en faites pas, il auront tous les trentes jours pour que vous les utilisiez une fois activé dans votre compte.
Afin de recevoir ces cadeau, il nous faut être connectés. Pour ce faire, vous devez:
1) Vous assuré que votre compte est réglé sur "The full experience"
20 Me faire parvenir, par messagerie privé, votre numéro de téléphone afin que je puisse vous ajouter dans mes connections (Amis avec Bénéfizz) tel qu'expliqué ici: https://fizz.ca/fr/faq/les/donnees-a-donner-cest-quoi-et-comment-ca-marche
⬇️⬇️⬇️English⬇️⬇️⬇️
Hello there, I have 3 Perks to gift, act fast if you are interested as they only have 3 days left before they expire for me. No worries though, once gifted and activated you will have the ful 30 days to use them.
To receive such a gift, we will have to connect. For that you will need to:
1) Make sure your profile is set to "The full experience"
2) Send me your phone number in a private message. This is required for me to connect to you (become fizz friends) as this is the only way to gift Perks as you can see here: https://fizz.ca/en/faq/what-is-data-gifting-and-how-does-it-work
TTY soon!