Unable to gift 2GB mobile data perk. Trying to help a friend (referral code 22K5S)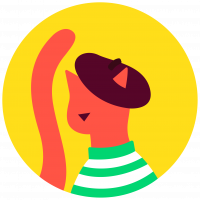 I have an Internet plan that received a 2GB mobile data perk. When I tried to gift it to a friend who needed mobile data, it blocked at the last step and said that I needed a Fizz Plan (note: not mobile plan). I have a 'Fizz Plan' but was told that both sender and recipient needed a mobile plan.
My request to see where this is written is still outstanding a week later. Long after that 2GB perk is useless.
If anyone can gift a perk to the friend I was trying to help (referral code 22K5S) I and they would be very thankful. You can't gift data, but you can gift a perk if you have a mobile plan. :/
I've checked with several friends on Fizz who have Internet plans and/or Mobile plans. The 2GB mobile data perk was only given to those with *Internet* plans! Why give perks to people who can neither use them nor give them away? Not a great way to make your customers feel good. :(
Answers