Charged twice: how about a PSA?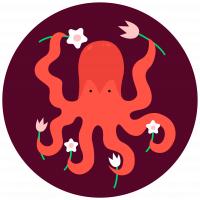 Idefizz
🌈💰️🌞═══════════⇒💲50 ►REFERRAL CODE ▶ LRYiH ◀ CODE RÉFÉRENCE◄ 50💲 ⇐═══════🎁 ≤2021-09-30 ✔️
Posts: 2,230
Were you double/triple billed?
This Public Service Announcement is for you.
I believe this intervention is relevant because
- it looks like this gonna be a long day, for many clients and for CS (Customer Support)
- this forum is mainly dedicated to mutual assistance BETWEEN CUSTOMERS, and should not your first direct access to CS (even if they answer)
- drowning the forums by repeating the same question dilutes the questions on other services (just as relevant mind you)
- there is not yet a "Featured" message from the Fizz team explaining the situation
- until further notice, this forum will be migrated to a new platform and will temporarily become in read-only mode from March 1st to 2nd.
SITUATION
Since this morning, many customers see a double, even triple, billing with sometimes a text/email mentioning payment issues or mandatory update of their payment information. Seen both in French and English discussion forums.
Notifications: their system automates any email/text message. It is to serve you better, not to harass you.
RESPONSE
Although most discussions may have a personalized reply from the Fizz team, the CS can be overloaded due to the situation.
Typically it mentions an opening of a ticket to the tech teams without however specifying whether the ticket is for the situation in general or each invoice.
But it is in order to find a solution to what seems a generalizes problem AS WELL AS the reimbursement.
IMPORTANT
If you can't wait:
- contact Fizz by chat PREFERABLY to ensure that a trace gets created in their systems for your refund request
- be patient, the chat will be overloaded
- Keep/print the chat history for follow-up (name and times will appear)
- Be courteous in the chat, the person who answers you is not the source of these problems but rather a help to a solution. Not being on the phone with musak while on hold, start your own favorite album ;-)
and especially
- NEVER POST AN INVOICE in forums or any personal information. This will not solve anything because the other customers already believe you but it makes phishing easier (Fizz techs have enough on their hands ;-)
ALTERNATELY
You can also make use of the beautiful day ahead and hope that a fix applies to you and soon.
Contact CS NONETHELESS but later. This will have the benefit of unclogging CS a bit and even later obtain a well informed response following the interventions in progress.
FINALLY
You will surely be refunded as soon as they can do so by
- understanding exactly how it happened
- understanding exactly how to fix it
- understanding which invoices are affected
- being sure that the bug does not recur
- without making additional accounting errors
- etc
Rest assured that any self-respecting company will see this gap in quality of service show up in their periodic performance reviews and push them to prevent this kind of bug/situation.
Give them a chance: IMHO while the company may be young it is supported by Québécor and its services still come from Videotron. They won't let you down.
Have a good day!
Be nice, pay it forward ;-)
Relevant links
Customer supportS:
https://fizz.ca/en/contact-us
Payments:
https://fizz.ca/en/solutions/payments
Forums temporarily frozen:
https://community.fizz.ca/questions/2616850-re-moving-don-t-pack-dream-come-true-right
Answers
This discussion has been closed.