If you are looking for something specific, please use the search bar to check if someone else has asked or answered the same question before posting a new question.
DATA CARD. Smart Watch. Compatibility ISSUE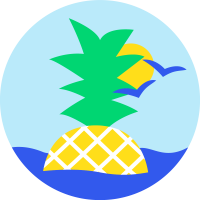 Hello Team,
I hope that anyone can give the right answer as my guessing is going nowhere.
I've ordered a spare Data Nano Sim Card for kids Smart Watch and the wathc is unable to find the Fizz network at all.
The SIM is loaded only with Data Plan in Quebec and all other settings were set as NO ( calls, Voicemail etc. )
Tried all what I was able to find in the Solution and Comunity hub. In/Out the SIM, Reset/Restart. Manual APN.
When the SIM in it shows only Videotron APN as default. But manual setup of Fizz APN doesn't work also.
The watch is 4G and I have third Phone using Rogers phone/data plan. With the Rogers SIM the watch works fine. ( cannot make calls but the Data is working perfectly fine). It sees the Rogers 4G network and I can manage in 4G on the watch. I've checked what the watch supports and it should be supported by FIZZ but apparantly not. I put the Fizz SIM in a phone and the data is working. Please see below what the watch supports and give me a clue if anything is not supported and if anything can be fixed/changed in the APN eventually. Otherways I'll have to cancel it and buy another Rogers SIM for it. Thank you in advance.
LEMFO Y99 4G
Chipset:SC SL8521E
Positioning:GPS+WIFI+LBS
Support Format (Europe, Africa, South America, North America):GSM\WCDMA\FDD-LTE
Net Frequency (Europe, Africa, South America, North America):FDD: B1 B2 B3 B4 B5 B7 B8 B12 B17 B20 B28A WCDMA: B1 B2 B5 B8 GSM: B2 B3 B5 B8
Support Format
(Asia, Oceania):GSM\WCDMA\FDD-LTE\TDD-LTE
Net Frequency
(Asia, Oceania):FDD: Band 1\3\5\8 TDD: Band38\39\40\41(100M)
WCDMA: Band 1\8 GSM: Band 3\8
Answers
This discussion has been closed.