If you are looking for something specific, please use the search bar to check if someone else has asked or answered the same question before posting a new question.
Modem Internet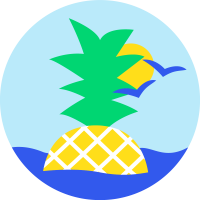 Bonjour,
J'étais un client d'Internet Fizz puis j'ai annulé le service après 48 h et j'ai retourné le modem suivant la procédure de retour exigée par FIZZ et cela une semaine après, car il faut attendre la réception d'un code de retour de FIZZ.
Dès que j'ai reçu ce code de retour, j'ai retourné le modem mais malheureusement FIZZ m'envoie des messages comme quoi ils n'ont pas reçu le modem malgré ça fait plus d'un mois que j'ai retourné ce modem.
Pour votre information, lorsque tu retournes le modem la poste va imprimer une étiquette de retour conçu pour FIZZ et tu n'as pas accès à ces informations et peut être cette étiquette ne contient même pas les informations de l'expéditeur, car tu vas recevoir juste un code barre de la part de FIZZ que tu dois apporter à poste Canada puis eux autres dès qu'ils le scannent ils peuvent sortir cette étiquette.
Le pire aujourd'hui ils m'ont chargé 172 $ pour ce modem que je l'ai envoyé plus qu'un mois et peut-être eux autres ils ne savent pas qui a retourné son modem.
J'attends des explications de la part de FIZZ et puis un remboursement.
Merci
Answers
This discussion has been closed.