If you are looking for something specific, please use the search bar to check if someone else has asked or answered the same question before posting a new question.
My wife still has no service.. 4 days later!?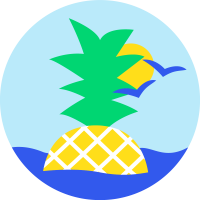 I purchased two sim cards from fizz and had them expressed shipped to our address. They did indeed come in under 2hours, it was great. I put my sim into my phone and went through all the steps and my plan and number is working fine. I cannot say the same for my wife though.. We put the sim into her iphone 6 plus and the activation code wouldn't work.. It's impossible to get in contact with the customer support of this company, absolutely ridiculous!! They say look for the chat bubble in the bottom corners and its never there! not at 7am nor at 10pm! Not even on the weekends.. very disappointing. Anyhow.. ordered another sim the following day for my wife and had it expressed shipped again.. now the activation code worked but she has no service. It continues to show no service on her phone and to top it off the number she chose was chosen by someone else... I tried to call the number she chose, text it.. had family and friends try and contact the number but nothing works.. FIX YOUR SERVICE! It's absolutely insane how you don't have a number to call to speak with a real customer service representative... every other phone provider has it and so should YOU! Still waiting for this problem to be fixed, still have not been able to be in contact with anyone who works at Fizz.. we're still waiting for this problem to be fixed! All we need is a new phone number for her to chose from.. I don't see why this is such a hard task to complete..? Also the overview / manage plan section on my account shows 13 tabs / questions to chose from, when my wife goes into her account and does the same thing she has 2 tabs to chose from. Something is very wrong here.. needs to be fixed!
Answers
This discussion has been closed.